Our Asbestos Removal Service
Our Asbestos Removal Service is dedicated to demonstrating the possibilities whilst maintaining responsible business practices. We do this by acknowledging the dangers that asbestos material contains. We use our time, energies and profits wisely and within our points of culture in order to produce the best possible outcome during our management and removal of these hazardous waste materials.
Bonded asbestos has been mixed with other products to form building materials commonly found in houses and home units. It is extremely important that the asbestos on your property is removed safely since its incorrect removal can present a substantial health risk to you, your family, your employees and your colleagues.
We strive to work in co-operation with customers, suppliers, employees and competitors. We continually look for better outcomes and train all our technicians to do the same.
Typical Materials That Contain Asbestos: Common building materials that contain asbestos include corrugated asbestos cement roofs, roof shingles, gutters and downpipes, internal and external walls, ceilings, electrical backing boards in meter boxes, vinyl floor coverings, hot water tank flues, asbestos cement pipes.
Working With Asbestos
There are no significant health risks if asbestos containing materials are maintained in good condition, however, safety precautions must be taken in any situation where dust could be generated and drilling, cutting, demolishing, sawing, nailing and scraping of asbestos products including fibro should be avoided.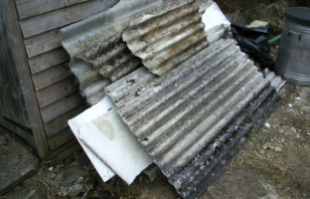 Suspect Material
THINK YOU HAVE FOUND ASBESTOS; Firstly do not touch or disturb the material, call our free phone line immediately who will arrange for one of our trained technicians to attend and contain the material before removing a small piece for testing, after the results are confirmed a plan will be produced for the removal and correct disposal of the product.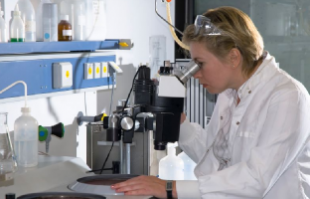 Asbestos Testing Service
Our administration department will be happy to arrange for one of our qualified technicians to attend you property and safely remove a sample piece of the suspect material, after which the material will be tested in our approved Laboratory and the results returned within 24hrs along will an advisory action plan and recommendation.

Commitment to Safety
Unrivalled performance in Safety, Health and the Environment is key to our success. To enable this, our people are professionally trained, empowered and supported by a structure which has evolved over the last twenty five years and is the envy of our competitors. With quality assured procedures, a national presence and the desire to deliver value and innovation, you can be sure that Roofcare will be key not only in ensuring that you remain legally compliant, but that your project is planned and completed with your values and priorities at its core.