Meet the Team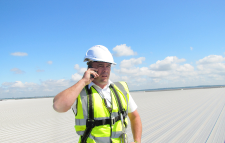 Manager / Technical Surveyor – Scott Williams
Scott has been with Roofcare since 1991, completing his diploma qualifications in flat roofing & slate and tiling before completing his surveyors qualifications in 2002, Scott is considered one of the leading roofing surveyors in the UK.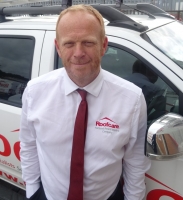 Surveyor / Site Supervisor – Gary Clarke
Gary first started with Roofcare in 1994 as a Slate & Tiler, before completing his Surveyors qualifications in 2007, Gary deals with the daily surveying of private, commercial and insurance works as well as quality control inspections.
Surveyor/Site Supervisor – Bert Williams
Originally starting Roofcare in the 1970's, Bert managed the day to day running of Roofcare since the early 1990's, Bert has now chosen to take a step backwards in the company and now deals with the surveying of all contracts in excess of 100k .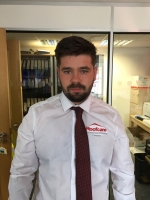 Works Planner & Schedualing – Dale Williams
Dale joined the team in 2010 as work scheduling and planning, Dale fine tuned the companies previous scheduling policy and primarily deals with the daily planning, arrangements and scheduling of works waiting commencement.
Company accountant- Peter Gibbons
Peter joined the head office team in the early 1990's, Peters vast experience in the waterproofing industry and Health & Safety encouraged Peter to take the role of Contracts Manager and HSE Advisor, dealing primarily with the Health & Safety within the company and the supervision of all contracts lasting more than 12weeks.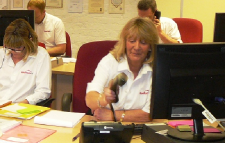 Human Resources – Denise Williams
Denise originally started the company along with her husband Bert in the 1970's, Denise now deals primarily with the company Human Resources including the welfare of our workforce and the arrangements of our employee training plans, training schedules, training assessments and technician training certifications.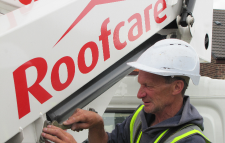 Stores And Yard Manager – Frank Britton
Frank joined the team in the 1980's as a roofer / tiler, Frank is now responsible for the organisation of the main warehouse and depot including the ordering and stocking of the vast range of products and equipment held by the company, in addition to the organisation of the delivery of daily materials required to the various sites throughout the UK.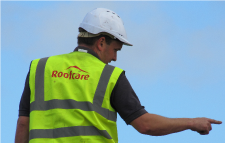 Site Foreman & Site Supervisor – Paul Colley
Paul joined the team in early 2002 as a roofer / tiler with 10 years previous experience in the fitting of New Roofs, since completing much advanced product training and qualifications, Paul is now head of the New Roof division of Roofcare, over seeing the arrangements, organisation and completion of hundreds of new roofs each year.