Claire House Charity Work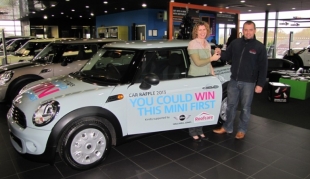 Raffle for Mini Cooper One
Janet Abraham, Donor Development Manager for Claire House who manages the raffle, said; "We're very grateful for the generosity Roofcare has shown to support this campaign. The car raffle is such a simple way for people to help raise funds for their local children's hospice. Tickets for the Claire House Christmas Car Raffle are just £1 each, with all proceeds supporting the Hospice. Our regular supporters will have had a raffle pack through their door." For full terms and conditions, or to buy your tickets and be in with the chance of winning a brand new Mini First, visit www.claire-house.org.uk.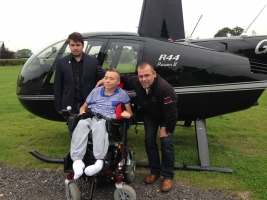 Helicopter Lessons
Roofcare provided a helicopter ride for a local teenager on behalf of Claire House, who's wish it was to always ride in a helicopter.
Donated Branded Clothing
Roofcare donated Claire House with jackets branding their logo as part of our continuing contributions to the charitable organisation.