Awards
Home Assistance UK
Everyone at Roofcare are extremely proud to be considered the number 1 Roofing contractor for the North West by Home Assistance UK. This has been achieved by providing continuous fast response to emergency house claims 24 hours a day 365 days a year. More recently Roofcare were requested to dispatched to Scotland to cover the back log of emergency claims following storm conditions, ten of our new fleet of vehicles were dispatched to Scotland through the night and completed 250 home emergency call outs in one weekend.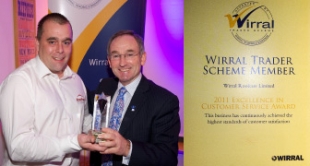 Trading Standards Awards
In January 2012 Roofcare were shortlisted for no less than five of the six Trading Standards awards, winning "The Leader In Customer Services" and the Highest award "Trader Of The Year", Roofcare were acknowledged as being an exceptional family company with first class workmanship with exceptional customer service and customer care. Here contract manager for Roofcare Scott Williams receives one of the many awards from Councillor Brain Kenny.
Award Results:-
Supporting Employment Award – Finalist – Roofcare
Supporting The Local Community Award – Finalist – Roofcare
Special Recognition Award – Finalist – Roofcare
Leader In Customer Services Award – Winner – Roofcare
Trader OF The Year Award – Winner – Roofcare
The highlighted comments of the night: Roofcare – "The most improved company for customer services".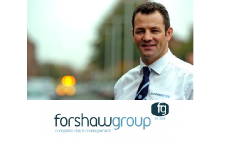 The Forshaw Group
The Forshaw Group awarded Roofcare as their preferred Roofing Service Provider, this was gained through expert knowledge and professionalism being second to none, the services of Roofcare have assisted in the growth of The Forshaw Group whom are now considered one of the leading providers for complete claim management to the insurance industry. The relationship between The Forshaw Group and Roofcare are set to complete millions of pounds worth of insurance claims over the forth coming years.