Complete peace of mind
Roofcare have been fitting new roof coverings to both new build and existing roofs on thousands of properties across the North, North West of England and North Wales since the early 1970s.
Only using grade A materials, with British Standard approved Kite marks, from manufacturers such as Marley, Redland, Russel and Tyvec, thus ensuring a sustainable guarantee for twenty years.
By choosing Roofcare we guarantee you will receive a trouble free professional service with expert advice provided by fully trained employees who carry out their work with pride and a professional manner, leaving you with a prestigious roof to be proud of.
Site Supervisor Gary Clarke Comments: There has been more British Standards, NHBC and manufacturer specification changes in the last 6 months then the last 6 years, the re-training of our workforce to meet these changes has been challenging, however this is not being met throughout the industry which will become a problem in the following years.
Everyday we see new roofs being fitted without the correct knowledge or experience to meet the new construction changes, in most cases it appears this is being done to produce a cheaper quotation, however as we all know cheaper is never the best and our clients realise and understand this, for the remaining construction clients who still choose the cheaper quotation soon return realising their mistakes, however by this time the damage has already been done and in most cases the roof coverings have to be replaced again.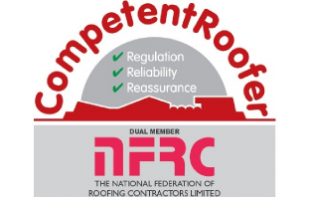 Competent Roofer
The approval of our competent roofer membership allows in most cases for ourselves to specify and complete the replacement of your new roof covering without the need for Council Building Regulations Application, our process incorporates the works of building control plus the added requirements to meet with current part L regulations, being an approved competent Roofer reduces both time and cost to our client.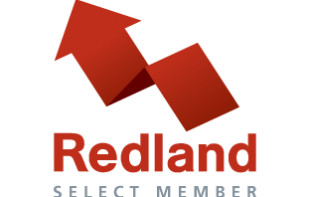 Redland Select Member
Roofcare are proud to be an approved Redland Select Member, The membership acknowledges ourselves as an approved fitter of Redland products. Redland is a brand of the worldwide Monier Group. Monier is the leading worldwide supplier of pitched roofing materials. Operating in the UK and Ireland delivering high quality roofing solutions that perfectly match our expectations.

Product Selection
Our selected approved suppliers have under gone over 30 years of testing and trials by ourselves ensuring a quality proven product, our chosen materials have been tested and approved meeting current British Board Of Agreements certification and have been quality assured under going longevity inspection controls ensuring the longest possible life cycle. All materials supplied and installed by ourselves come complete with a full manufacturer warranty ensuring peace of mind for years to come.