Lead Design
Only using high quality rolled Lead Sheet to BS:EN 12588 (2006) sets our standard for Lead Flashings and Lead Roofing, guaranteeing lasting protection and an attractive finish for both historic and contemporary buildings.
Lead lasts longer than other materials that could be considered as its substitutes, its resistance to corrosion by the atmosphere means that Lead Sheet will outlast any alternative building materials making it best value, both in monetary and environmental terms.
In the hands of our trained and experienced lead working technicians it will not only enhance the aesthetic appeal of a building, but will keep the building dry for many years to come.
We only use BS:EN 12588 (2006) Rolled Lead Sheet and Lead Flashings specifically manufactured for the Roofing Industry.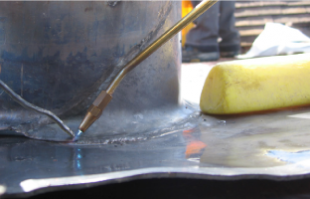 Lead Burning & Bossing
All our lead technicians have completed and passed intense lead training and qualifications in both lead bossing and lead welding, technicians are trained and highly experienced to carry out on-site design and manufacture services ensuring the perfect product on completion with excellent product support.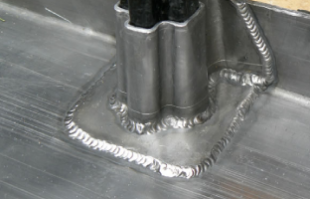 Lead Design & Manufacture
Our lead design and manufacturing technicians, manufacture and supply lead products for our own on site technicians in addition to other roofing contractors, products including Box Gutters, Lead Back Gutters, Hopper Heads, Spitter pipes and Architectural Ornaments.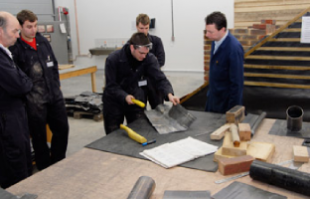 Lead Training
The Lead training program's offer both basic lead bossing and welding to the more demanding lead skills such as double weld seams, vertical seam welds and creative design details such as lead spitters, sumps, box gutters and balconies. All Roofcare's lead technicians have completed intensive lead bossing and welding courses, ensuring our customers receive technically correct products.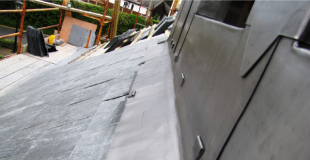 ECO Friendly
Newly installed Lead Sheet forms a surface film of protective oxides in the form of a patina that is both strongly adhering and highly insoluble.
As Lead naturally binds to the soil, the combination of correctly designed roofs with gutters with drainage points plus the virtually undetectable discharge levels means that bio-availability within the eco-system is extremely limited.